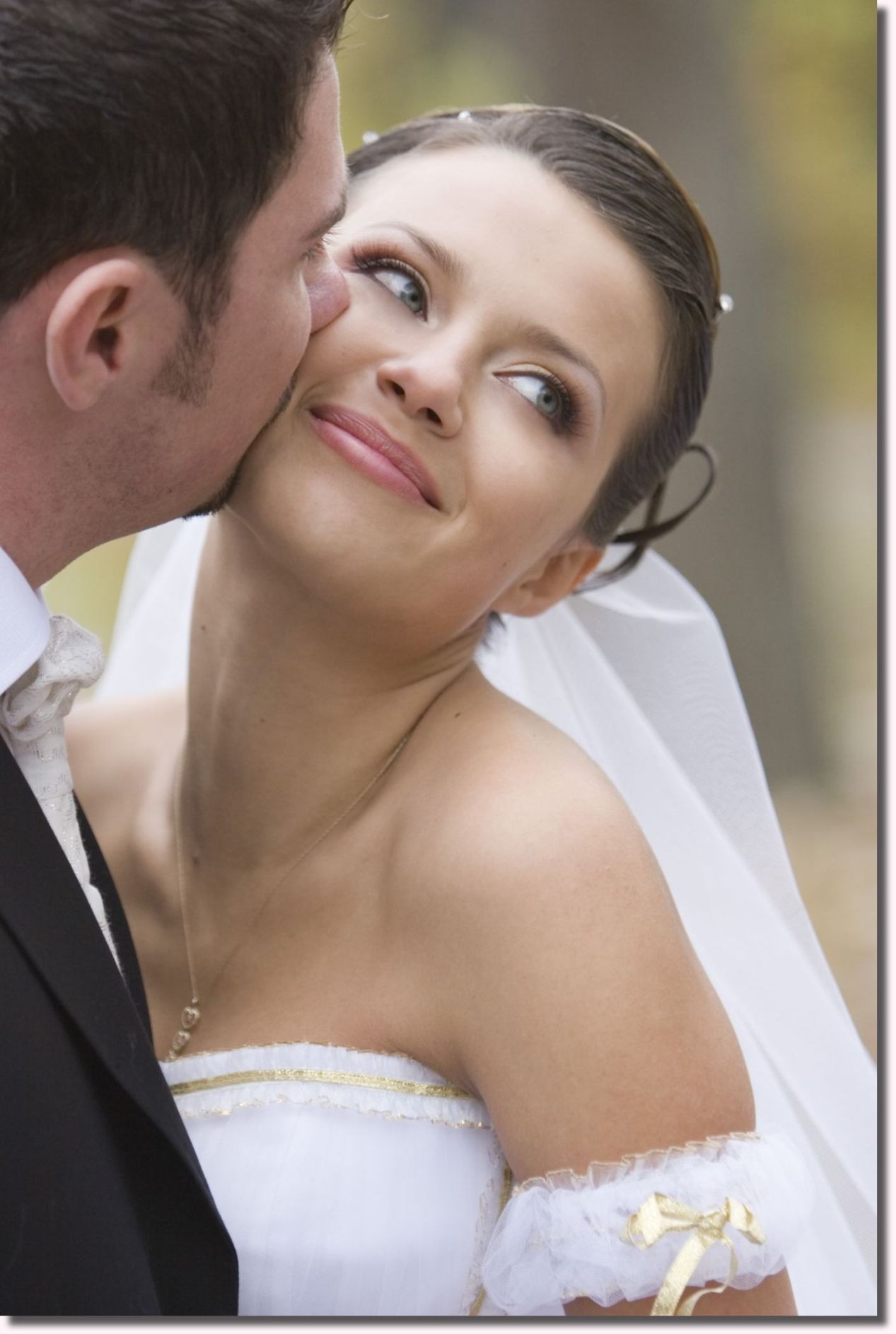 Marriage is the most beatify moment in our lives. Even a bride who meneteskan tears because they do not hold the power of feeling happy.
Today, veils serve no other purpose than to make you feel beautiful. Of course, it also adds to the wedding's romance: the magical moment of the bride lifting her veil for her first kiss often inspires tears.
Here are some things to remember as you survey your options:
A blusher is a short veil that's worn over the face, then flipped back when it's time for the groom to kiss the bride. It's usually sewn to a longer veil, or a hat. The fly-away veil just brushes across your shoulders, while the elbow veil (as the name implies) falls in the middle of your arm, approximately 25 inches. The most popular veil, however, is the fingertip. It's composed of several layers that reach up to the hands.
Because of the return of vintage dresses some types of veils are regaining popularity. There's the waterfall veil, held in place by a headband, and often made with several layers of tulle. Other options are the mantilla (a Spanish veil that's draped over the head, usually with a lace border) and a ballet (which kisses the ankles).
When choosing a veil, consider your height. If you're very petite (under 5'4") a very long veil will overwhelm your frame. Stick to an elbow veil. If you're over 5'7" you can wear a fingertip veil, which look gorgeous on your statuesque body. Also look at the detail of your dress. Your veil should lead the eye to the focal point, such as embroidery or lace.
By : Phie